Jobs in Djibouti
Premium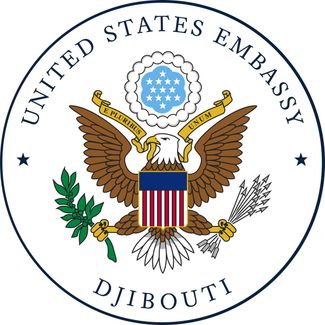 Regional Security Technician FSN-08 - closing date December 10, 2023 (Annual Salary: FDJ 4,309,064)Incumbent performs inspections, installations, preventative maintenance, and emergency repair of unclassified...
2109 total views, 725 this week, 159 today
Premium Chauffeur FSN-4 - closing date December 06, 2023 (Annual Salary: FDJ 1,907,773)The incumbent operates safely and efficiently an unarmored U.S. Government-owned or leased motor vehicle to transport passengers...
482 views this week, 259 today
Premium Project title: SCIDA III – EU Digital SolutionsProject N°: 19.2326.7-005.00CoSoft N°: 83454843Country: DjiboutiLadies and Gentlemen,We intend to award a contract for the following project activity...
280 views this week, 46 today
Premium Surveillance Detection (SD) Monitor FSN-4 - closing date December 04, 2023 (Annual Salary: FDJ 1,907,773)Jobholder provides security for U.S. personnel and facilities by conducting SD operations as a...
669 this week, 77 today
Premium Vous recherchez un stage dans le Marketing Numérique ?Une jeune entreprise de la place recrute un ou une stagiaire pour une durée de 2 mois minimum.Vos missions :Identification et qualification de...
1506 total views, 810 this week, 111 today Cher parentsJe me permets de vous adresser ma candidature en tant qu'enseignante à domicile pour des élèves d'école primaire, collège, lycée( seconde...
15 views this week, 19 today Bonjour, Nous recrutons un(e) secrétaire de direction chargé de gérer la réception, l'envoi et la rédaction des courriers de la direction ainsi que les rendez...
222 views this week, 296 today Demande d'emploiNom:Iftine Ahmed-Nour Abdillahi Djibouti, 25 juillet 2023Adresse:77031381Objet:demande d'emploiÀ monsieur le directeurJ ai soussigné mademoiselle iftine...
127 views this week, 90 today Bonjour, je suis une jeune diplômée en licence comptabilité finance et audit de l'université de Djibouti j'ai également travaillé pendant 4 Ans dans...
123 views this week, 73 today FDJ 40,000
Je suis diplômé d'un baccalauréat en Droit et Gestion d'Entreprise de l'Université de Djibouti. J'ai acquis une double compétence en Droit et en...
FDJ 40,000
95 views this week, 29 today