Real Estate in Djibouti
Premium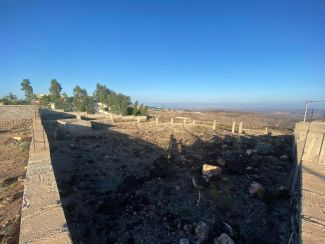 Mise en vente d'un terrain titré de 800m2 - endroit très recherché - entouré de villas déjà bâties - à 100 m de la Résidence de Barkhad Gourad - réseaux eau et électricité disponibles -...
878 this week, 126 today
Premium (Announcement in English will follow)Vente d'un immeuble R+1, bâti sur un terrain de 200 m2, générant des revenus locatifs et constitué de cinq logements meublés et climatisés : F3, F2 et 3...
1536 this week, 202 today
Premium Bonjour,Nous mettons en location un grand Bureau en open space possibilité de louer une partie de l'espace.Surface totale open-space : 202 m²2 toilettesTarifs : 3000 fd /m²/mois = 666...
519 total views, 112 this week, 24 today
Premium Venez profitez d'un séjour agréable à l'auberge Abis tree 3 située sur la route de boulevard de Gaulle, à côté de l'école champion, et à 3 min du centre ville pour un moment de détente...
Premium 6,000,000 FDJ
Salaam,I want to Sale My Restaurant there all materials is existing already. All accessories is available there is kitchen and sitting 75 persons. Air conditioning, case reception etc.Thank.
6,000,000 FDJ
1192 total views, 128 this week, 28 today
Premium 17,000,000 FDJ
Bonjour,A vendre une maison F4 située à Hodan 1, dans un lotissement neuf, quartier moderne proche de l'hôpital Al-Rahma et de toutes les commodités, commerces, école, transport, etc. Composition...
17,000,000 FDJ
5521 total views, 294 this week, 65 today
Premium 6,000 FDJ
Location hebdomadaire ou mensuelle de chambres meublées et climatisées avec une entrée privée, une toilette privée et une cuisine intégrée, situées au carrefour IF IYO AKHIRO et Rue Zéro, en...
6,000 FDJ
15255 total views, 246 this week, 61 today
Premium À Haramous sud dans un bel environnement au calme; près de la plage de Haramous et du village Lootah à louer Un immeuble neuf comprenant 4 appartements. Immeuble de standing aménagé avec des maté...
1081 total views, 95 this week, 25 today
Premium 140,000 FDJ
Une belle villa F5 située au cite Rawadi Hamdani Au rez de chaussé se trouve une cuisine, un salon double chambre, une chambre et un salle bain. Au 2ème se trouvent une chambre de maître avec...
140,000 FDJ
1662 total views, 78 this week, 14 today
Premium Un grand entrepôt situé à boulaos au zone industriel est disponible en août.Inclus un hangar, des bureaux, espace d'entreposage, plus 3 containers et terrain.Pour plus d'informations sur la...
1112 total views, 39 this week, 2 today