Djibouti Free Ads Make a Good Deal in Djibouti
Premium
2,700,000 FDJ
Mise en vente d'une Voiture Pick-Up de Marque Isuzu D-Max. Bien entretenu, la voiture est en bonne état.Caractéristique de le voiture:- Marque et Model: Isuzu D-Max Standard Pick-Up- Anné...
2,700,000 FDJ
438 views this week, 101 today
Premium 3,000,000 FDJ
A beautiful luxury car and almost new from 2015. Have been in Djibouti only 1 year. Contact my number for more information.Mise en vente d'une belle et luxueuse voiture de Marque Nissan Pathfinder...
3,000,000 FDJ
475 this week, 65 today
Premium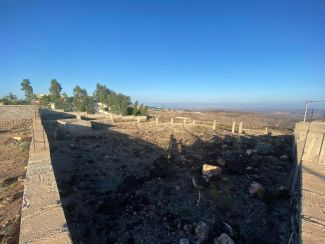 Mise en vente d'un terrain titré de 800m2 - endroit très recherché - entouré de villas déjà bâties - à 100 m de la Résidence de Barkhad Gourad - réseaux eau et électricité disponibles -...
874 this week, 122 today
Premium (Announcement in English will follow)Vente d'un immeuble R+1, bâti sur un terrain de 200 m2, générant des revenus locatifs et constitué de cinq logements meublés et climatisés : F3, F2 et 3...
1524 this week, 195 today
Premium SVAMC a le plaisir de vous présenter ses produits Électroménagers. Venez découvrir les marques Hisense (climatiseurs et téléviseurs), Voltas (climatiseurs), Ignis (machines à laver, réfrig...
Premium Salam, je vends :- Salon complet neuf, utilisé peu de temps. Le Salon Complet comprend Télévision, Rideaux et Tapis. le prix est 160.000fd avec la Télé incluse. Sans Télé c'est 130000. (...
687 total views, 245 this week, 36 today
Premium Bonjour,Nous mettons en location un grand Bureau en open space possibilité de louer une partie de l'espace.Surface totale open-space : 202 m²2 toilettesTarifs : 3000 fd /m²/mois = 666...
519 total views, 112 this week, 24 today
Premium Découvrez l'offre de téléviseurs disponible chez SVAMC : Hisense Smart TV ULED UHD 4K, Smart TV Finlux UHD 4K (75 pouces, 65", 55", etc.).Rapport Qualité. Prix Garantie. Service apr...
Premium 2,550,000 FDJ
Mise en vente d'une voiture de Marque Suzuki Swift 2022 Toute option, de couleur Grise et o km au Kilométrage.Le prix est de 2.550.000 fdjMerci de me contacter pour les détails de la voiture...
2,550,000 FDJ
1155 total views, 180 this week, 30 today
Premium 3,000,000 FDJ
Jeep Grand Cherokee 2016.Bonjour, je vend ma voiture une Jeep Grand Cherokee.qui a très peu servit. Importe des USA, la voiture a un faible kilométrage.Marque: JeepModèle: Grand Cherokee...
3,000,000 FDJ
878 total views, 160 this week, 44 today